Interview with Ger Galvin by Lara Hughes
As soon as I start to talk with childminder Ger Galvin it is clear that she is a warm and open person ready to give the children she minds everything they need to thrive. Currently Ger is looking after two toddlers on a part time basis and explains that the rewards of her job are the love and the hugs she gets back from them.
Ger's philosophy to childminding is to be led by the children. She keeps an open mind about the activities she will do with the children on a daily basis and does not overly plan. She loves to bring the children to the beach for a walk or play. While at home, she will always have toys at floor level for the children to explore what interests them. And of course, like so many children they love to sit on the couch with Ger and a good book!
Thinking about childminding going forward, Ger thinks that it would be nice to see more people considering even as a part-time job. Clearly there is a huge shortage of childcare places. With so many parents working from home there seems to be a greater need for more flexible/part-time childminding. This is something that could suit people like Ger nearing retirement age, and also adds to their contributions towards a pension.
Joining the Board of Childminding Ireland recently was something that Ger wanted to do as she wants the integrity and essence of childminding to remain as it is, particularly as there are changes coming. She feels that she is at a good point in her life where she has time to give something back.
Being a 'typical childminder' (ie minding small numbers of children and not registered with Tusla) was Ger's motivation to be a member of the Engagement, Consultation and Communication Advisory Group for National Action Plan for Childminding. She strongly believes that small childminders have a very valuable contribution to make and that their voices need to be heard now. Her starting point is that all childminders are different and that the forthcoming changes need to take account of this. Ger wants the focus of attention to be on the children and the childminder with less focus on the structure of the home because regulating a home isn't possible. She is enjoying the process but says it is too soon to say how it will pan out in the end.
Ger's Tips for Childminders
• Childminding Ireland: Being with Childminding Ireland offers many benefits for childminders. Childminding Ireland keeps childminders up to date with what is happening. This is really important at this time of change.
• Seek Support: Never feel that you are on your own. Seek out support from other childminders or from Childminding Ireland. The Childminding Ireland Facebook group is a great place to feel part of a community and to get support from other childminders.
• Contract with Parents: It is important to have a contract with parents from the start as it clearly lays out the childminder's policies & procedures, annual leave and fees charged.
• Training: Ongoing training is important to stay up to date. For example, First Aid training, Manual Handling courses and childminding seminars really help in your job.
• Respect: You and your home need to be respected by parents. It is important that childminders feel respected for the job they do – it's such an important job after all!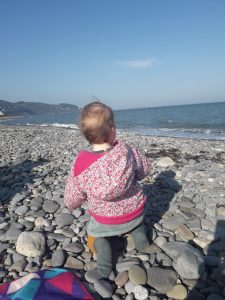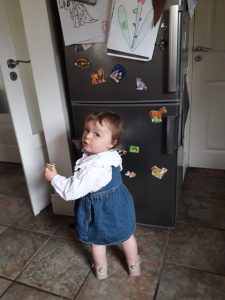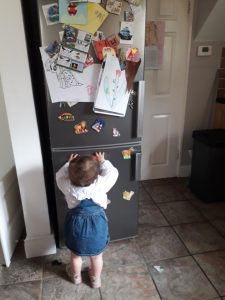 Sha